Lecture by Prof. Andreas Danopoulos(University of Strasbourg, France)
2014.6.30(Mon)
Prof. Andreas Danopoulos in University of Strasbourg gives a lecture for Topical Seminar for Materials Science of Interactive Materials Science Cadet Program.  The subject of his lecture is "Some current topics in coordination chemistry and their catalytic relevance".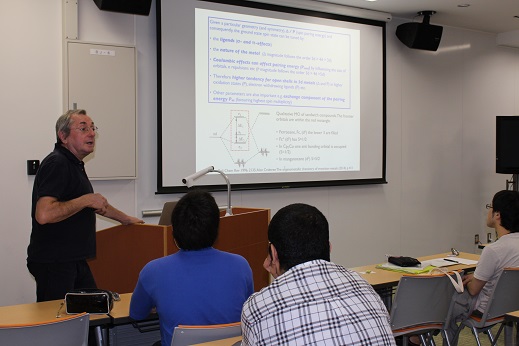 Photo :Lecutre scenery of Prof. Andreas Danopoulos and Cadets
The details of lecture as follows.