Lecture by Tom Gregorkiewicz(University of Amsterdam, The Netherlands)
2014.6.30(Mon)
Prof. Tom Gregorkiewicz in University of Amsterdam gives a lecture for Topical Seminar for Materials Science of Interactive Materials Science Cadet Program.  The subject of his lecture is "Photovoltaics for energy".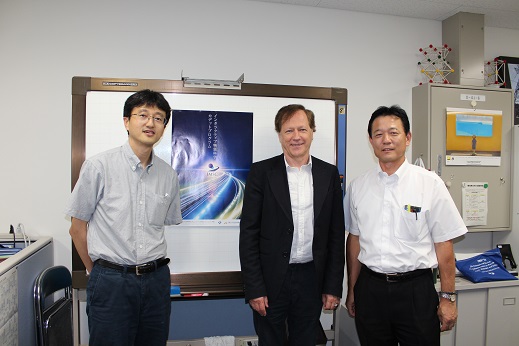 Photo :(from left) Prof. Tsuyoshi Kimura [Coordinator],  Prof. Tom Gregorkiewicz, Prof. Yasufumi Fujiwara [Division of Materials and Manufacturing Science, Graduate School of Engineering](supervisor : international cooperation)
The details of lecture as follows.