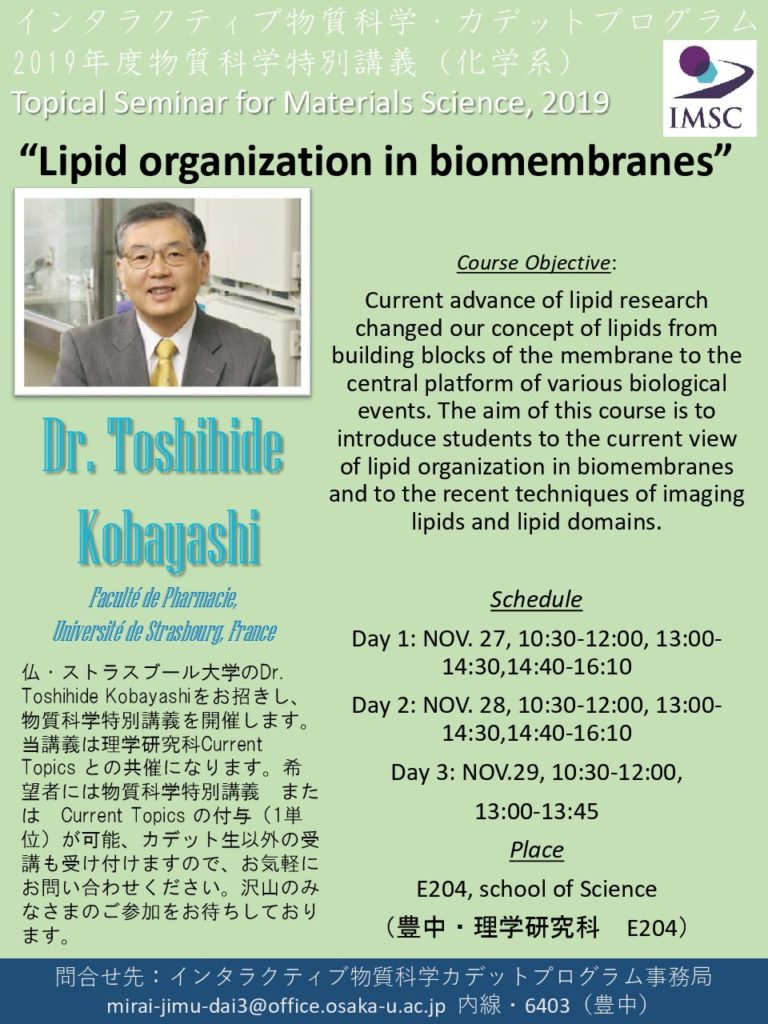 Topical Seminar for IMSC by Dr. Toshihide Kobayashi
Nov.27-29, 2019
E204, Graduate School of Science
Topical Seminar for IMSC 2019 will be held.
Lecturer: Dr. Toshihide Kobayashi(Faculté de Pharmacie, Université de Strasbourg, France)

Title: "Lipid organization in biomembranes"
Course Objective:
Current advance of lipid research changed our concept of lipids from building blocks of the membrane to the central platform of various biological events. The aim of this course is to introduce students to the current view of lipid organization in biomembranes and to the recent techniques of imaging lipids and lipid domains.
Schedule:
Nov. 27 (Wed.) 10:30-12:00, 13:00-14:30, 14:40-16:10 
Nov. 28 (Thu.)  10:30-12:00, 13:00-14:30, 14:40-16:10 
Nov. 29 (Fri.)     10:30-12:00, 13:00-13:45 
Place: E204, Graduate School of Science, Toyonaka campus