Tetsuya Miyano won the Poster Award at Joint Congress of ACTS-2014 and CGOM11.
2014.6.23(Mon)
Tetsuya Miyano won an award for his poster presentation at "Joint Congress of Asian Crystallization Technology Symposium-2014 and 11th International Workshop on Crystal Growth of Organic Materials". [2014.6.17-20]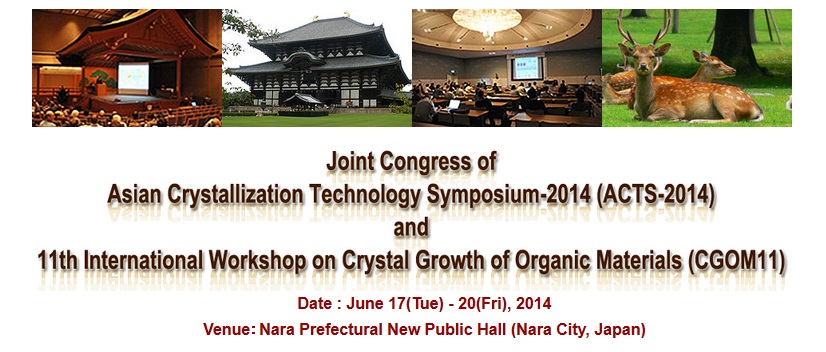 The title is "Construction of a Breathing Diamondoid Porous Organic Salt by Utilizing Different Types of Hydrogen Bonds".
Conglaturations!